June 16, 2020
Matthew Pitt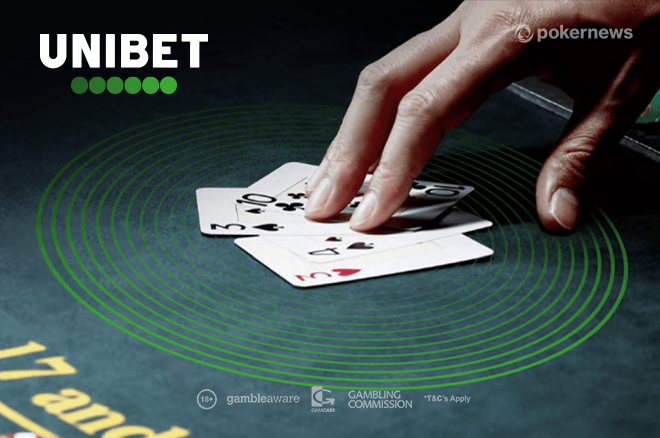 The HexaPro Daily Races have been running at Unibet Poker since May 22 but, like all good things, they're coming to and end. You still have time to get in on the action, but you need to hurry because June 18 is the final day of the promotion.
HexaPro make it possible to win up to €80,000 in a matter of minutes. These exciting three-handed hyper-turbo tournaments are Unibet Poker's take on the jackpot sit & go craze. They're available in buy-ins of €1, €2, €5, €10, €20, €50, and €100 and have a random prize pool multiplier that makes it possible to play for a prize pool up to 1,000-times the buy-in.
Most HexaPro tournaments are played to a winner-takes-all payout structure, but they pay out all the players when the multiplier hits 10x or above. Third-place takes 8%, the runner-up banks 12% and the champion scoops 80%, making the maximum prize a cool €80,000.
Play in a special Unibet freeroll on June 20
Unibet Poker HexaPro Daily Races End June 18
You're running out of time if you want to add some value to your HexaPro grind. The tournaments will continue to run, but the €27,000 Daily Races must finish on June 18.
Points are earned based on the HexaPro buy-in. You earn 1 point for each euro in the HexaPro buy-in, so 1 leaderboard point for a €1 HexaPro, 10 points for each €10 HexaPro and 100 points if you play in a €100 HexaPro.
There are extra points to be earned too. You receive extra points each time your prize pool multiplier is 1.5x. This is the lowest possible multiplier and also the most common, so Unibet Poker takes the sting out of the lower prizes by doubling your leaderboard points for that game.
HexaPro Daily Races are split into three leaderboards based on the tournament's buy-in. Earn points for the Low leaderboard by competing in €1, €2, and €5 HexaPros. Medium points are earned at the €10 and €20 buy-in level, with €50 and €100 buy-ins earning points for the High race.
The Low Race pays the top 10 points earners a prize from €5 up to €50, Medium pays four spots between €25 and €100, with High players needing to finish in the top three to win between €100 and €250.
These races are a great way to add some excitement to your daily grind, and the fact they run daily instead of weekly means more people have a shot at winning a prize.
Learn more about HexaPro here
Sign Up for Entry into the Unibet Saturday Freeroll!
Everyone who signs up to Unibet Poker via PokerNews is entitled to a €200 welcome bonus (this is £500 for residents of the United Kingdom). The bonus is credited to your account and released into your available balance when you hit specific rake milestones as shown in the table below:
| Level | Rake | Cash Reward | Reward % |
| --- | --- | --- | --- |
| 1 | €2 | €1 | 50% |
| 2 | €10 | €4 | 40% |
| 3 | €50 | €15 | 30% |
| 4 | €150 | €40 | 27% |
| 5 | €588 | €140 | 25% |
You have 60-days from the date you create your account to release as much of the bonus as possible. Any unreleased bonus after 60-days is, sadly, forfeited.
Unibet also gives you the following prizes in addition to the welcome bonus and chance to play in the €1,000 Saturday Freeroll.
Four tickets to play in weekly €500 freeroll tournaments held on Sundays
An €8 cash game ticket
Four €4 Unibet Open satellite tickets