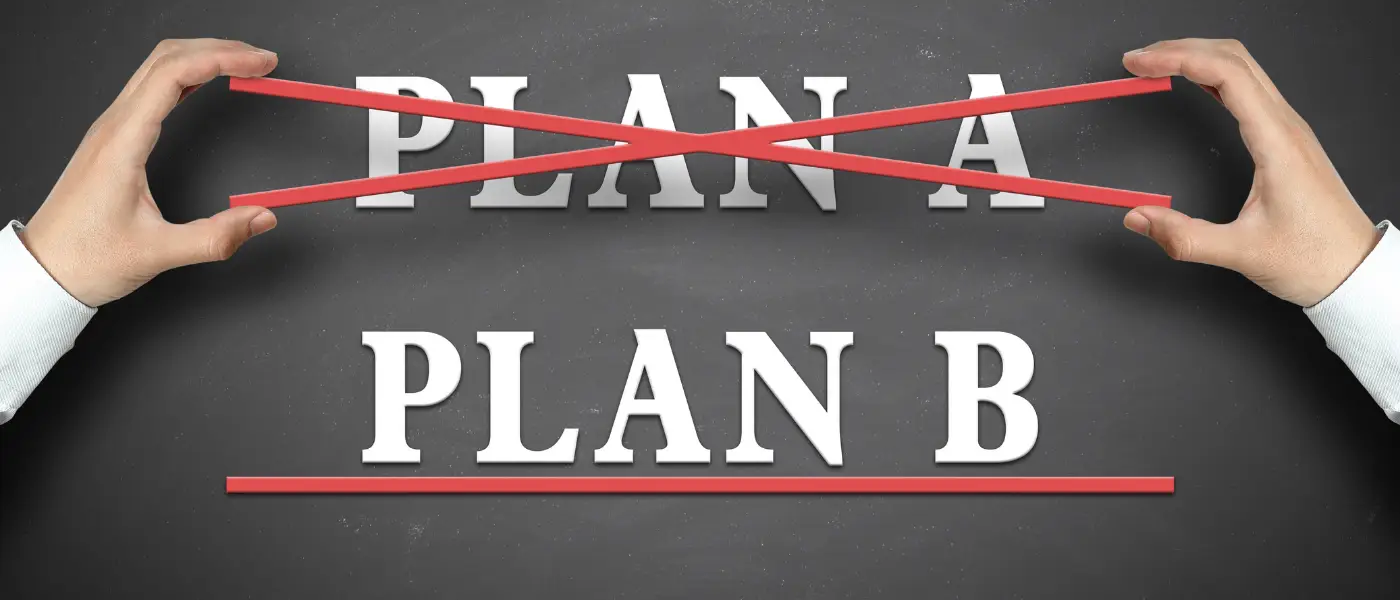 For decades, the NCAA and the four major US professional sports leagues fought tooth and nail to maintain the status quo when it came to US sports betting. The main argument employed was the expansion of sports betting in the US would harm sports integrity.
Despite the best efforts of the leagues and the NCAA, the Supreme Court of the United States repealed PASPA in 2018, ushering in the current expansion of legal sports betting.
As some have cynically noted, the previously held integrity concerns seem to have vanished following the SCOTUS decision. Professional sports leagues and the NCAA are not only warming to the idea of legal sports betting; they're cozying up to sports betting operators.
If you were a legalization advocate, this attitude change is certainly frustration-inducing, but it was also expected. And as I'll soon explain, it's completely logical and not at all hypocritical.
But before delving into that aspect of this discussion, here's a sampling of the leagues' evolving attitude towards sports betting.
Longstanding and Fierce Opposition to Legal Sports Betting
In 2001 the NCAA backed a bill by Sen. John McCain seeking to prohibit betting on college sports nationwide.
In 2009, the NCAA threatened to pull events from states that offered single-game sports betting.
And when New Jersey challenged PASPA, the NCAA and leagues banded together.
In his affidavit for the original case, NFL Commissioner Roger Goodell made the case that sports betting would change fan allegiances and cause irreparable harm – a view shared by the other professional sports leagues and the NCAA.
Goodell writes [bold mine]:
"[sports betting would] greatly increase the likelihood that the allegiance of certain fans will be turned from teams, players and high-level athletic competition, toward an interest first and foremost in winning a bet."

"The NFL cannot be compensated in damages for the harm that sports gambling poses to the goodwill, character and integrity of NFL football, and to the fundamental bonds of loyalty and devotion between fans and teams that the league seeks to maintain. Once the character and integrity of NFL football have been compromised, and the bonds of loyalty and devotion between fans and teams have been broken, NFL football will have been irreparably injured in a manner that cannot adequately be calculated in dollar."
The Post-PASPA-Repeal Pivot
Apparently, a dollar amount can be calculated. Since the repeal of PASPA, the NCAA and professional sports leagues have made statements like the following:
From a CBS Sports column in July 2018:
"Our highest priorities in any conversation about sports wagering are maintaining the integrity of competition and student-athlete well-being," NCAA president Mark Emmert said in May. "Sports wagering can adversely impact student-athletes and undermine the games they play. We are committed to ensuring that laws and regulations promote a safe and fair environment for the nearly half a million students who play college athletics."
From a May 2018 column in USA Today:
"(We) are prepared to address these changes [legalization of sports betting] in a thoughtful and comprehensive way, including substantial education and compliance trainings for our clubs, players, employees and partners," he said. "These efforts include supporting common sense legislation that protects our players, coaches and fans and maintains public confidence in our games."
Like their previous opposition, these new statements are cut from the same integrity cloth. The leagues and the NCAA want to protect game integrity, which manifests as some form of payment or business opportunity.
That shouldn't be a surprise, nor does it make the leagues' previous comments ring hollow.
The situation changed. So it's somewhat disingenuous to imply the NCAA and leagues didn't think they were protecting game integrity by supporting a sports betting prohibition outside of Nevada because they are now singing a different tune. With the ban lifted, the leagues need to adjust to the new reality – the old reality is gone, and the NCAA and leagues aren't going to maintain the previous stance simply for consistency's sake.
Both Things Can Be True
When Pennsylvania began discussing the legalization of online gambling in 2015, Parx Casino's Bob Green was on the record as opposed to online expansion. Still, if it were to come to pass, Green said Parx Casino would be involved.
Parx was a thorn in the side of the online gaming efforts throughout the multi-year debate. Yet, when an online gambling law was passed, Parx was among the first to apply for a license and among the first to launch their online gambling sites.
Did Parx try to torpedo the bill at different points?
Yes.
Did Parx try to defang the legislation when it became clear it was going to pass?
Yes.
Did Parx embrace online gambling after the bill's passage?
Yes.
Does this type of about-face happen all the time?
Yes.
Another example from gaming is former New York Attorney General Eric Schneiderman's DFS journey. In 2015, Schneiderman tried to shut down the daily fantasy sports operators in his state but later found himself defending DFS after the legislature passed a law. The change in law caused a shift in position.
Similar situations happen across industries and at an individual level.
It's no different from a bar or liquor store chain fighting to prevent the legalization of marijuana, then embracing it and trying to become a licensed dispensary when it's legalized. When it was illegal, it was in their interest to fight against legalization. Once it's legalized, the right play is to embrace it.
Or at the individual level, someone being anti-union until they land a union job (or vice versa). It can be annoying for sure, but I don't see it as overly disingenuous. These are businesses that need to do what's best for the organization. Part of that is adjusting to the current environment.
The NCAA and professional sports leagues fought to keep an existing law in place, and when they lost, they changed their position. What else are they supposed to do?