December 03, 2020
Mo Nuwwarah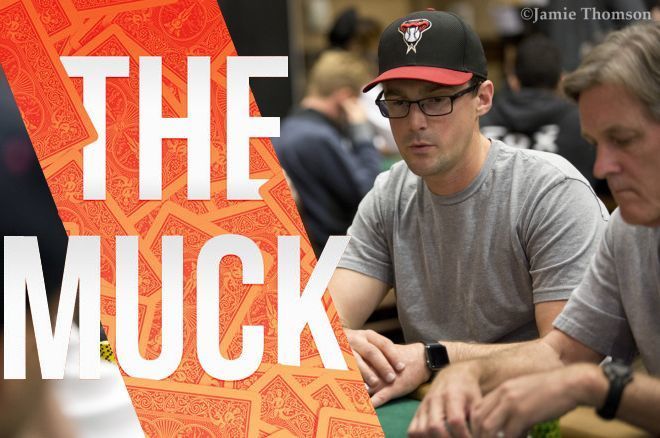 With the 2020 World Series of Poker $10,000 Main Event already underway and just a few weeks from its finale stages, it's no surprise that the team at WSOP.com has put a focus on awarding satellite packages to the initial round of play on Dec. 13.
However, a high-profile hiccup occurred on Sunday.
What was supposed to be a $100 rebuy satellite devolved into a confused mess as payouts in the client didn't match those posted in the tournament description. Eventual winner Eric "basebaldy" Baldwin, who plays as "circleball" on the site, then became embroiled in a brief dispute that was, thankfully, resolved in fairly short order.
Read on to see what happened.
Winner-Take-All?
The $100 rebuy plus add-on tournament drew 97 entries, with those players then blasting in 93 rebuys and 59 add-ons to create a prize pool of $22,659.
As the satellite was to an online flight, no expenses were being awarded, so the winners would earn a $10,000 seat, as stated in the event's description. Additionally, each seat was must-play. That would mean an intuitive breakdown of the prize pool would be as follows:
| Place | Prize |
| --- | --- |
| First | $10,000 WSOP Main Event entry |
| Second | $10,000 WSOP Main Event entry |
| Third | $2,659 |
Instead, the payout table in the client listed the prize pool as winner-take-all, as shown in Baldwin's initial tweet querying the WSOP about the prize distribution:
@WSOPcom how will this tournament be paid out? time sensitive. https://t.co/Fh6WsgwnBf

— Eric Baldwin (@basebaldy)
Nobody from the WSOP responded publicly to Baldwin's inquiry, and the tournament evidently played out with the posted payout.
Baldwin's Winnings Confiscated
Baldwin wound up shipping it and collecting the entire prize pool. The $22,659 was apparently paid out in dollars to his account with no seat awarded, according to a follow-up tweet from Baldwin.
More interestingly, that tweet showed a message from the WSOP explaining that because of the erroneous payouts, Baldwin's account had been docked the entire first-place prize, with the seat awarded in its place.
Poker Twitter Outraged
Of course, the entire tournament had been played out with the players clearly able to see the prize pool listed in the client. Therefore, they had presumably tailored their strategy with the idea that all of the prize money was earmarked for the winner.
Had they known the prize money was going to be distributed in the intuitive fashion listed above, they'd have significantly changed their strategy. Rather than a massive bubble between first and second, there would have been a large bubble between second and third, with a smaller one between third and fourth.
As it was, they'd have assumed there was no difference between finishing third and fourth and therefore played far more aggressively at that point of the tournament.
Many prominent players took to Twitter to express their outrage. Jason Koon called confiscating the funds "absolute robbery" and top New Jersey reg Dan Lupo called the response "all-around terrible." Ryan LaPlante said anything less than a full payout to Baldwin was "absurd."
Katie Stone summed up many players' feelings on the matter:
The site made a mistake. When a site makes a mistake, the players should not pay the price. Taking money out of a p… https://t.co/yUwGeuKwso

— Katie Stone (@KatieStonePoker)
WSOP Settles Matter Privately
PokerNews reached out to a WSOP.com representative on Tuesday to request a statement on the matter but did not receive one.
Some players suggested getting the Nevada Gaming Control Board involved. In at least one high-profile recent case, they'd ruled in a group of players' favor in a dispute over a bad beat jackpot, so it may have been a good option for Baldwin.
However, that proved unnecessary.
In a Wednesday call, Baldwin and WSOP reps apparently came to an amicable resolution. Payouts for the event were retroactively changed to fit the original intent of the tournament, awarding two $10K seats with the leftover cash going to the third-place finisher.
Baldwin, meanwhile, received "additional compensation" that he said he was "more than happy with."
In the end, if Baldwin feels he was adequately compensated, the matter appeals settled, and he made sure to thank the WSOP and the poker community for their efforts in helping him get things settled.
Thank you to everyone who is passionate about the health and growth of poker. It is my honest opinion that there a… https://t.co/tU1f8TXO9c

— Eric Baldwin (@basebaldy)