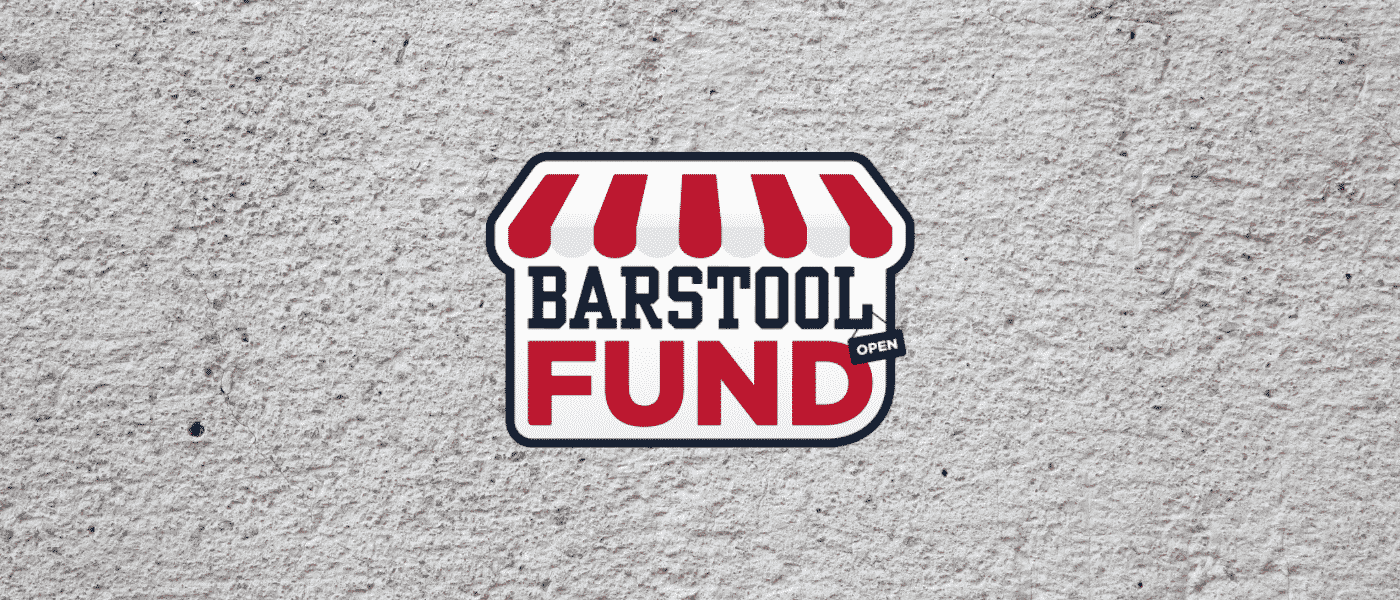 The gambling industry is still in the get-to-know-you phase of its relationship with Barstool Sports, and it should pay close attention to the Barstool Fund, which is the industry's first look at what the company can do when it puts its collective to mind to something.
A recent viral rant from Barstool Sports founder Dave Portnoy about the government turning its back on small businesses was the genesis of The Barstool Fund, a fundraising effort designed to help small businesses struggling to survive during the COVID-19 pandemic.
To date, The Fund has raised over $12.5 million and helped 48 businesses and counting – these numbers are likely to be wildly outdated by the time this article is published.
The effort should be somewhat embarrassing to an industry that happily takes pictures with oversized checks to charities and responsible gaming/problem gambling programs with four- and low-five-figure amounts scrawled on them. I won't post examples because virtually every company does this.
Beyond that, it should give its competitors in the sports betting space pause. No other company could have come up with or pulled off such an undertaking. Seeing what a focused Barstool can accomplish should be cause for concern. At some point in the not too distant future, it will turn its assets loose and put the same energy into sports betting and online gambling.
What Are We Dealing With Here?
Based on many discussions I've had with people in the space, the gambling industry is still getting acquainted with Barstool Sports. Since Penn National purchased the company, there has been some level of interest in understanding what the company is, but most of the research into the company stops at secondary sources and the company's well-documented highlights/lowlights reel.
From that vantage point, the company may come across as a fly-by-the-seat-of-its-pants operation and is easily dismissed as a purveyor of sophomoric humor, or worse.
Barstool is undoubtedly both of those things, but it also traffics in outside the box thinking and ideas, which has allowed it to quickly morph and find success in everything from blogs to merchandise to podcasts to social media.
The industry also has a strange desire to view Barstool through the lens of a gambling company. It's not, and it's using a different playbook than the industry is used to and leveraging unique assets. That is why no other gambling company could pull off the Barstool Fund.
Today Small Businesses; Tomorrow…
The company's fundraising for small businesses is the industry's first glimpse at what a focused Barstool is capable of accomplishing. The company has grown by leaps and bounds over the past few years, but this type of fundraising is nothing new. The company has always been able to mobilize its audience, and that audience is growing in number and clout.
The Fund has over 100,000 supporters. And anyone that's followed its progress on Twitter knows that number includes some of the biggest names in sports and many celebrities.
Barstool's ability to engage on social media, through its popular channels, and by calling in favors to the many high-profile athletes and celebrities that have frequented its podcasts and count themselves as fans is what made the Fund a success.
The industry needs to understand that when the Barstool Sportsbook is more widely available, they can expect a Barstool Fund type push for the sports betting app. So, while its competitors are busy signing "semi-exclusive" sponsorship deals with teams that have all the authenticity of an arranged marriage, Barstool will simply flip the social media switch. It will leverage its ability to engage with millions of peoples and call on existing, real relationships in seconds.
And more to the point, the Barstool Fund also demonstrates why the hate it receives doesn't seep into the general public. When all is said and done, the Barstool Fund will have helped hundreds of businesses and thousands of employees, which builds a lot of goodwill.