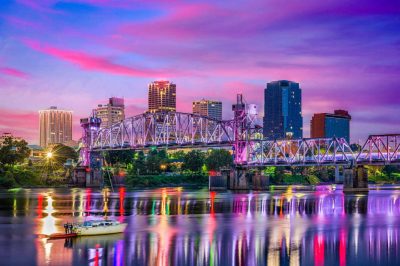 Last night, the Russellville City Council rejected a deal that has been agreed following secret negotiations between the Arkansas Municipal League and Russellville Mayor Richard Harris. Under the agreement, two casino operators applying for gaming licenses in Pope County should have voluntarily annexed into the city in case the state's Racing Commission awarded one of them with such a license.
A special meeting of the Russellville City Council was held to consider the matter and Mayor Harris was given the right to renegotiate signed deals with Gulfside Casino Partnership and Cherokee Nation Businesses and then bring the matter back to the Council for another consideration.
Four major principles were included in the agreement – the city is set to be approached for voluntary annexation of the casino operator that gets the license; all necessary services are to be provided to the casino by the city; the casino operator is guaranteed to be treated fairly by the city authorities; neither the mayor nor the city council will endorse any casino operator. In relation to the last core principle, Mayor Harris emphasized that the agreement was not equal to an endorsement of any operator, but simply a business transaction that would make sure that brings benefit to the local citizens.
Negotiations Started After Regulatory Permission to Cherokee Nation Businesses to Apply for Casino License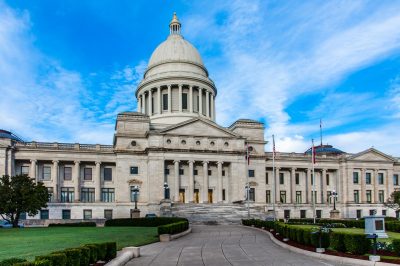 Chuck Garrett, CEO of Cherokee Nation Businesses, explained in an email that the company is set to remain devoted to seeking the best outcome for Pope County across all aspects of the proposed casino project. The co-owner of Gulfside Casino Partnership, Terry Green, issued a statement last night, saying that his company is the only applicant that could be considered eligible to operate a casino in Russellville under the provisions of Amendment 100. Mr. Green further projected that, if given the green light, a Gulfside casino would generate annual gaming tax revenue of over $5.7 million for the city of Russellville.
According to the legal representative of the Municipal League, John Wilkerson, the talks with the casino license applicants started after April 15th, when the state's Racing Commission decided to allow Cherokee Nation Businesses to file an application to run a casino in Pope County. According to Mr. Wilkerson, the agreement acknowledged that a casino venue is to be up and running in Pope County.
The Russellville City Council, however, rejected the agreement with 4 to 3 votes. The measure was backed by Chris Olson, Eric Westcott and Larry Brown. The four members who voted against the measure were Shawn Harris, Justin Keller, Phyllis Carruth and Mark Tripp.
The main issue that caused disagreement was that the deal had not been signed by either one of the two casino license applicants and left Mr. Harris with negotiation powers that, according to some, were too broad.