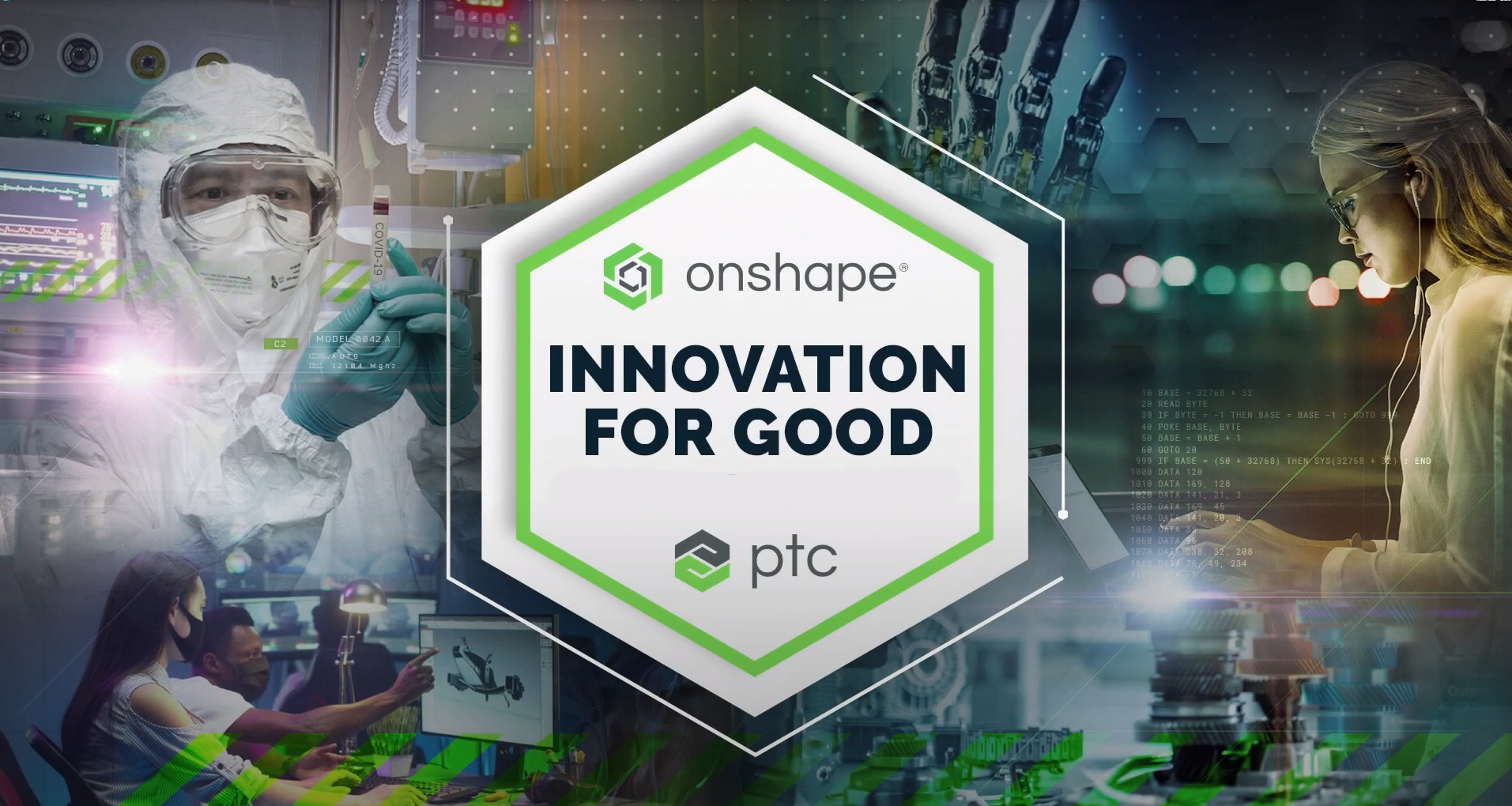 Back in the 1990s, the casino industry unwillingly provided the seed capital to found what became one of the major providers of 3D computer-aided design software.
SolidWorks Inc. got its start in 1993 thanks to capital and entrepreneurial initiative provided by Jon Hirschtick, an MIT graduate who was part of a team of students that developed a card-counting system to win huge sums of money in Las Vegas during the late 1980s and early 1990s. The group became the subject of a best-selling book and Hollywood movie, and Hirschtick used $1 million of his winnings to found SolidWorks.
After selling the company to Dessault Systems SA in 1997, Hirschtick went on to co-found Onshape Inc., which was acquired by PTC Inc. in 2019 for $470 million. He's still taking calculated risks today, this time as president of the Software-as-a-Service Division at PTC. But now his gambles are in engineering labs instead smoky casino floors.
"Throughout my life, from blackjack to starting SolidWorks to Onshape, it's about taking calculated risks," Hirschtick said. "I don't mind taking a risk that I'm aware of and have calculated through as best as I can. I don't like taking risks that I don't know that I'm taking."
Hirschtick spoke with Dave Vellante, host of SiliconANGLE Media's livestreaming video studio theCUBE, during theCUBE's coverage of Onshape's "Innovation for Good" event. He was joined by Dayna Grayson, co-founder and general partner at Construct Capital. Vellante also spoke with John McEleney, corporate vice president of strategy at PTC; Rafael Gómez-Sjöberg, director of bioengineering at Chan Zuckerberg Biohub; Philip Taber, vice president of hardware engineering at Silverside Detectors Inc.; and Matt Shields, physics and engineering teacher at Charlottesville High School, in separate interviews. They discussed early market opportunities and investments for Onshape, positioning the company post-acquisition, use cases for CAD technology across a wide range of applications, and plans for the coming year. (* Disclosure below.)
Watch the full event video below:
[embedded content]
Change from traditional tools
One of Hirschtick's calculated risks was that there would be a market for a new entry in the CAD software field, one that inverted traditional thinking from narrow, powerful engineering tools and focused instead on a collaboration and sharing engine at the core with a CAD system wrapped around it.
"A little before founding Onshape, we started to see the problems product development teams were having with the traditional tools of that era years ago, and we saw the opportunity presented by cloud, web and mobile technology," Hirschtick said. "We could use cloud, web and mobile to solve the problems of product developers, make their businesses run better, but we would have to build an entirely new system and company to do it. That's what Onshape is about."
One of the investors that Onshape attracted in its early days was Grayson, who was then a partner with New Enterprise Associates. Onshape's vision matched Grayson's interest in design-centric businesses and the opportunity to address a lack of technologies devoted to critical areas, such as supply chain, manufacturing, logistics, transportation and mobility.
"Together they really drive half of the GDP in the U.S. and have been very underinvested," Grayson said. "We're seeing entrepreneurs coming out of the tech world into these industries and bringing them back into the tech world, which is something that needs to happen. The next set of really strong companies are going to come out of this space in the next decade."
Watch the complete interview with Hirschtick and Grayson below:
[embedded content]
PTC envisions a future where product engineering and development will move to the cloud. Onshape's cloud-only SaaS model, which will be distributed on PTC's newly announced Atlas platform, fits with that view of the world.
"One year into our acquisition at PTC, Onshape is thriving; it's worked out better than I could have imagined a year ago," Hirschtick said. "We're going to soon have four other PTC brands shipping products on our Atlas SaaS platform. Our educational use is skyrocketing, with around 400% growth year to year."
Supporting education and health
Onshape's acceptance in the educational world could be a tell sign for its future prospects. Young engineers who have gotten comfortable with the product while in school might want to continue using it in the workplace.
City schools in Charlottesville, Virginia, have adopted Onshape to teach engineering skills to students beginning as early as the fifth grade. There are now 600 to 700 students in the program, with five full-time teachers, according to Shields.
"The way I would pitch it to my school system is someday I'm going to have a kid on a school-issued Chromebook, in subsidized housing, on public Wi-Fi, doing professional-level CAD," Shields said. "That was a crazy statement until a couple of years ago. It's cool to see a platform that seemed to be developed in a modern era."
Another area where Onshape's SaaS tools are having an impact is in the field of medical research. One of its customers is the Chan Zuckerberg Biohub, where scientists are working on a number of infectious disease initiatives, including protection again COVID-19.
At Chan Zuckerberg, Gómez-Sjöberg's team built a machine using Onshape to purify proteins in the COVID virus.
"We're sending some of those purified proteins all over the world to scientists who are researching the virus and trying to figure out how to develop vaccines," Gómez-Sjöberg explained. "The machines we built are having a direct impact on this. The scientists set the agenda, and the platforms serve their needs with technologies that help them do their experiments better and faster."
At Silverside Detectors, the stakes are just as significant. The company builds neutron detection systems that can be used, among other purposes, to identify nuclear bombs. It also employs Onshape's technology for less dire consequences, such as for agricultural purposes or measuring a mountain snowpack.
"We have a lot of outreach to researchers and scientists, trying to help them support the work they are doing using neutron detection for soil moisture monitoring at large scale with much less expense or complication than would have been done with previous technologies," Taber said. "Onshape helps us track and collaborate on the design."
Watch the complete interview with Shields, Gómez-Sjöberg and Taber below:
[embedded content]
IoT-driven future
More than a year after its acquisition by PTC, what does the future hold for Onshape? McEleney, a co-founder of Onshape with Hirschtick, foresees plenty of opportunity with PTC's large enterprise customer base.
He doesn't envision a wholesale replacement of existing solutions by PTC customers but rather a growth in device-based technologies that will require careful collaboration and versioning to keep track of important steps.
"They have access to lots of other technologies like the internet of things business and the augmented reality business to which we can bring things to bear," McEleney said. "They now have to manage multiple versions, and that's what Onshape is really great at doing."
Hirschtick offered a couple of hints around Onshape's future role based on recent acquisitions made by PTC. The company bolstered its portfolio in generative design through the acquisition of Frustum Inc. in 2018, and this month it announced the purchase of Arena Solutions Inc., a SaaS product lifecycle management platform.
"PTC owns one of the best in the business, this Frustum technology, and we're working on putting that into Onshape," Hirschtick said. "We have an enormous opportunity to add more features and functions. The plan is to go, go, go and grow, grow, grow."
Watch the complete interview with McEleney below, and be sure to check out more of theCUBE's coverage of Onshape's "Innovation for Good" event:
[embedded content]
(* Disclosure: TheCUBE is a paid media partner for the Innovation for Good digital event. Neither Onshape Inc., the sponsor for theCUBE's event coverage, nor other sponsors have editorial control over content on theCUBE or SiliconANGLE.)
Photo: Onshape
---
Since you're here …
Show your support for our mission with our one-click subscription to our YouTube channel (below). The more subscribers we have, the more YouTube will suggest relevant enterprise and emerging technology content to you. Thanks!
Support our mission: >>>>>> SUBSCRIBE NOW >>>>>> to our YouTube channel.
… We'd also like to tell you about our mission and how you can help us fulfill it. SiliconANGLE Media Inc.'s business model is based on the intrinsic value of the content, not advertising. Unlike many online publications, we don't have a paywall or run banner advertising, because we want to keep our journalism open, without influence or the need to chase traffic.The journalism, reporting and commentary on SiliconANGLE — along with live, unscripted video from our Silicon Valley studio and globe-trotting video teams at theCUBE — take a lot of hard work, time and money. Keeping the quality high requires the support of sponsors who are aligned with our vision of ad-free journalism content.
If you like the reporting, video interviews and other ad-free content here, please take a moment to check out a sample of the video content supported by our sponsors, tweet your support, and keep coming back to SiliconANGLE.