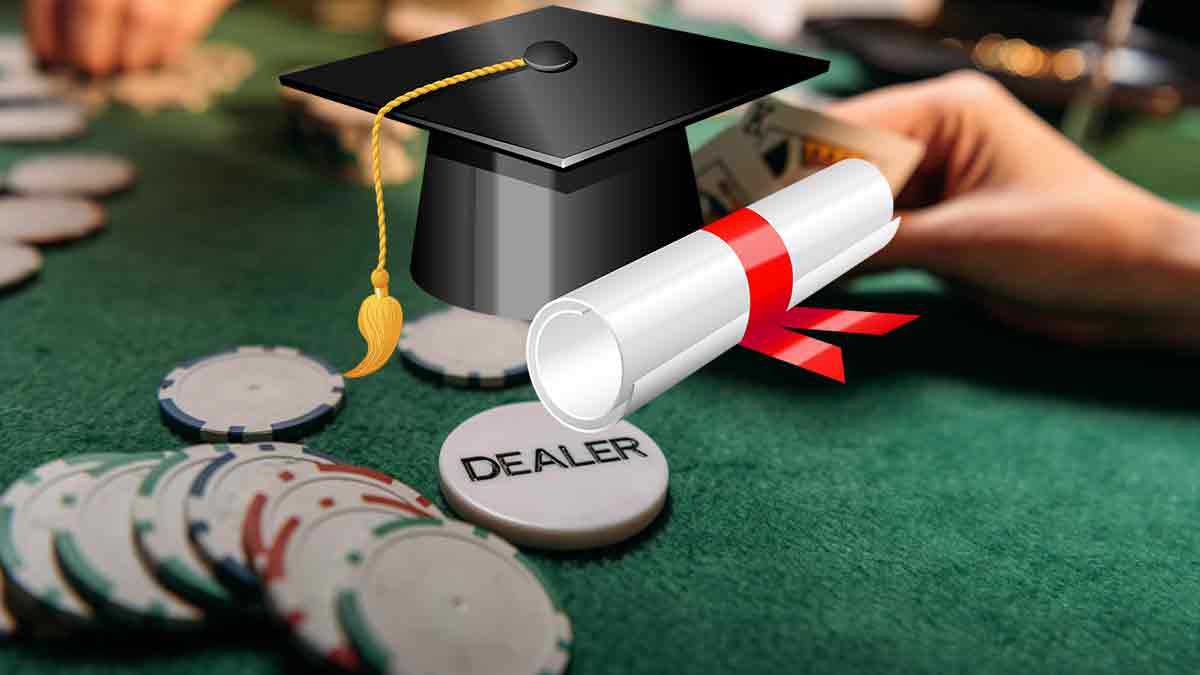 Published on August 20, 2020 8:20 am
Update on August 19, 2020 3:40 pm
The Keystone State's casino industry continues to grow at an interesting rate despite all of the hiccups that have been caused by the coronavirus pandemic. A lot of impressive developments are being pursued but none is as special as a recent move that has led to the launch of a casino dealer school. The Westmoreland […]
The Keystone State's casino industry continues to grow at an interesting rate despite all of the hiccups that have been caused by the coronavirus pandemic. A lot of impressive developments are being pursued but none is as special as a recent move that has led to the launch of a casino dealer school.
The Westmoreland County Community College now has a casino dealer school that Live! Casino, the company behind some of the state's biggest ongoing gaming development, is sponsoring. This amazing program intends to equip graduates with the necessary skills to allow them to be dealers at any of the state's casino properties. Each of them will receive a Westmoreland Continuing Education Certificate when they graduate.
More Details on the School
One of the empty storefronts in Westmoreland Mall has been converted into a makeshift casino and this is where all of the classes are being held. Some of the courses that are available at the school include popular live game titles such as Spanish 21, Blackjack, Ultimate Texas Hold'em, Criss Cross Poker, and Mississippi Stud among others. Interested students will, however, need to complete the Blackjack course before being able to proceed to the other courses.
There are a few other requirements that the interested students will need to meet before getting the green light to join the school. To begin with, they will need to be no less than 18 years old and have basic math skills that they can use to perform calculations as quickly as possible. In addition to that, they will need to take a pre-employment drug test. It is also worth noting that the costs will depend on the certifications that the students will be interested in.
Classes will run from Monday through Friday with different courses scheduled at various times during the day. The Blackjack course will take the longest time to complete, that is, four hours every day for five weeks. All the other courses will utilize the same number of daily hours but will take just two weeks to complete.
Ready Labor for Live! Casino Pittsburgh
Already, there are over 100 students who are part of the program and most of them will be heading over to the new casino at the Westmoreland Mall when they graduate. Needless to say, the decision that Live! Casino made to sponsor the school was part of its expansion plans for the state.
Live! Casino Pittsburgh which is currently in development is reportedly going to go live before the end of 2020 and when it does the casino's management will not have to worry about not having casino dealers. This is yet another great opportunity for the operator to give back to the community by creating even more jobs for the locals.