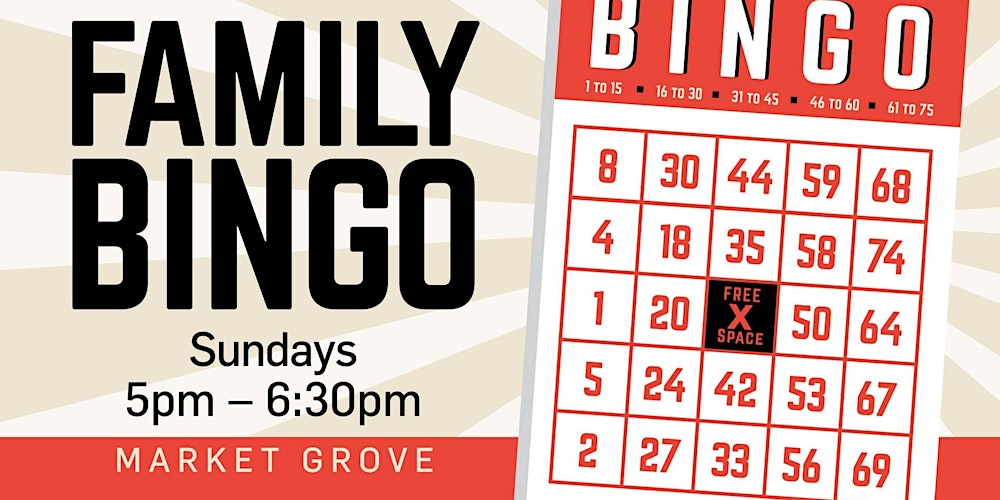 For these new sessions, Bingo will be held outside in the Village Grove – this is the area just outside the Market Hall garage doors with outdoor tables and chairs. There is currently no charge for this event, and you'll have a chance to win small gift cards from our retailers and restaurants. All ages are invited to attend.
We will be implementing new procedures for Bingo which will adhere to our health and safety guidelines. These include:
Do not share tables with strangers like we've done in the past. Please stay with your family or group you are attending with and social distance from others.
Bingo cards will be disposable this time. Please bring your own markers. We'll also have free crayons.
We encourage you to wash your hands upon arrival and use our hand sanitizing stations frequently.
Please stay home if you are not feeling well or have been exposed to others who are sick.
We invite you to dine with one of wonderful Market Hall or full service restaurants before, during or after bingo!
Pre-registration is required. Due to overwhelming response, we now require participants to pre-register for the event. We will post the link each Tuesday for the following Sunday. We can only ensure seating and cards for those who pre-register. Also, only one card per person please! Thank you for your understanding.