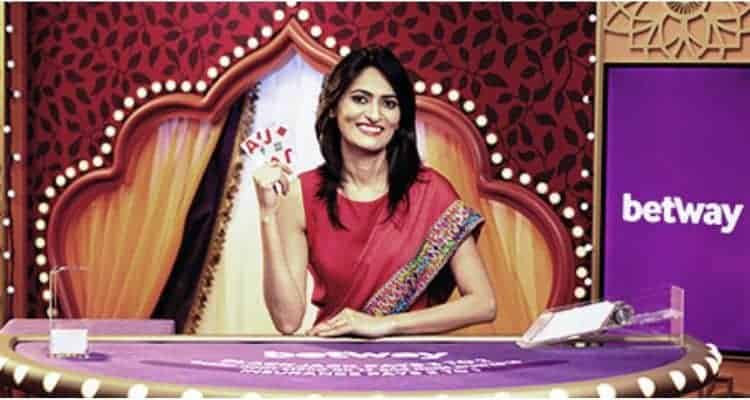 Bollywood Blackjack Power Cards
If you've ever played casino games online, you have surely heard about Betway. It is one of the biggest sportsbook/casino hybrids for Indian players, offering a rich game collection paired with exciting bonuses.
One of the latest promotions for Indian players at Betway is a regular weekly offer for fans of online blackjack. Play Bollywood Blackjack at the Betway live casino and if you're dealt a Power Card, you will win an instant reward up to ₹3,000.
How to play
The promotions runs every Wednesday and Saturday and is open for all players. Play Bollywood Blackjack between 9 PM and 11 PM, win a Power Card, and you can earn an instant prize.
The top rewards for earning five Power (yellow) Cards is ₹3,000 in cash. Here's what else you can earn:
1 Power Card – ₹500 in bonus credit
2 Power Cards – ₹2,000 in bonus credit
3 Power Cards – ₹3,000 in bonus credit
If you ask us, that's a great reward if you have the skills to beat the dealer.
To qualify for the promotion, you must opt-in and wager at least ₹625 on the live Bollywood Blackjack tables in Betway's live casino.
Once again, we must mention that the promotion runs between 9 and 11 PM every Wednesday and Saturday. If you play outside of those hours, you won't get a bonus credit for Power Cards.
Beat the Dealer, Get a ₹3,000 Bonus
Love playing live blackjack? If that's the case, you should definitely go for Bollywood Blackjack. An exclusive live blackjack variant developed for Betway by Evolution Gaming, the live Bollywood Blackjack tables offer a Hindi look and feel along with Hindu-speaking dealers. To put it simply, it's THE blackjack variant for Indian fans.
Betway has gone a step further to make things even more exciting. Everyone who plays Bollywood Blackjack in the live casino stands to earn up to ₹3,000 in cash if they're dealt power cards in a certain time frame.
Indian fans will undoubtedly be excited about the opportunity to win some extra Rupees at Betway. The brand-new Bollywood Blackjack tables have been designed exclusively for them and offer plenty of fun in a branded environment.
Betway always appreciates its Indian customers and the latest Power Cards Bollywood Blackjack promotion is more proof of it.
Relevant news