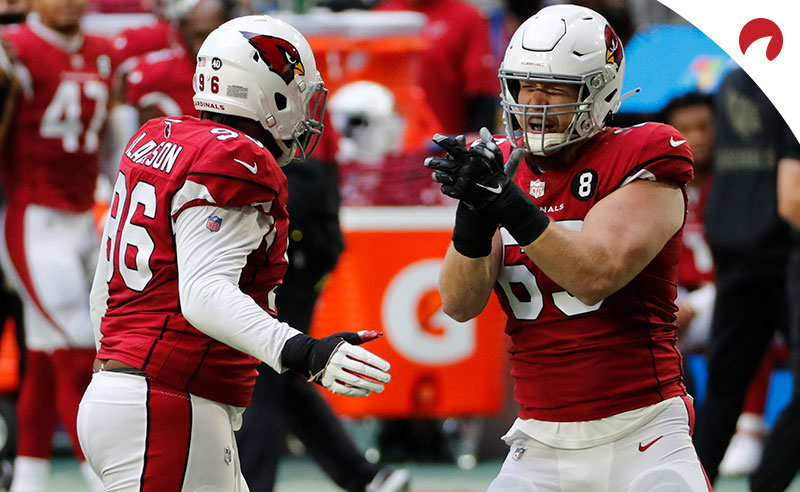 Vegas veteran Benjamin Eckstein, author of America's Line, brings three decades of experience to make weekly picks in his "Ecks & Bacon" column.
LAS VEGAS — Follow the leader? Why not. We had a three-way tie at the top of the leaderboard, with the Prediction Machine, OverUnder95 and the Sports Gambling Podcast all sitting at 31.5 points. Sadly, we have to report that the OverUnder95 dude was on Tennessee as his best bet, and you all know what happened. So, obviously, the other two leaders are gonna get the money.
The PM is looking to crush all the humans and is on the L.A. Chargers at +2.5 points over Miami for its BB, while Sean Green and Ryan Kramer are locking in on The Baker and the Browns at -3 over the Texans.
Cardinals are the Top Play of Week 10
Looks like the consensus play from the Capper Cup is Arizona -1 point over Buffalo with five cappers feeling the love for Kyler Murray over Josh Allen. Tom Brady's Tampa team attracted four cappers who think that Tom Terrific is due for a YUGE bounce-back after getting SMOKED, OK, EMBARRASSED by Drew Brees and the Saints last week.
Rounding out the BB selections for the top five, ESPN's Joe Fortenbaugh is on the Bucs, Team Odds Shark's Paulo Antunes is rocking the Dolphins, and Tony Riccobono from the International Business Times is also on TB12 and the Bucs.
If you wanna check out the rest of the cappers, you can find a list of all the standings right here.
Benjamin Eckstein is a nationally syndicated sportswriter/oddsmaker. His column, America's Line, with the Ecks & Bacon appetizer, has run in the New York Daily News and over 100 other papers since 1988. You can follow him online at www.americasline.com. He is beloved by most, when he picks winners, and detested by others, when he picks the occasional loser. If you wanna piece of Eck, hit his email…[email protected]