Also on the main page there is a Tuesday Bingo Mailer.
Enter your email for updates and weather closings.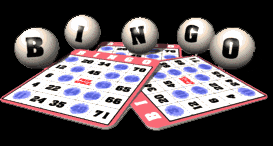 We have Bingo every Tuesday Night, starting at 7:00 PM. Doors open at 5:00 PM. Food and beverages are on sale. We offer different menus each week, with a variety of foods and desserts for sale. Sodas, chips, and candy bars are also offered.
Bingo is played all 20 ways. Regular games pay $50.00 with Specials paying $75.00. We have a Winner-Take-All game and a Quickie game. Our jackpot game is a progressive built up game for $1,000.00 on a specific number, otherwise we pay $500.00.
Any questions call Jeannie at 443-277-4512 or e-mail at [email protected]