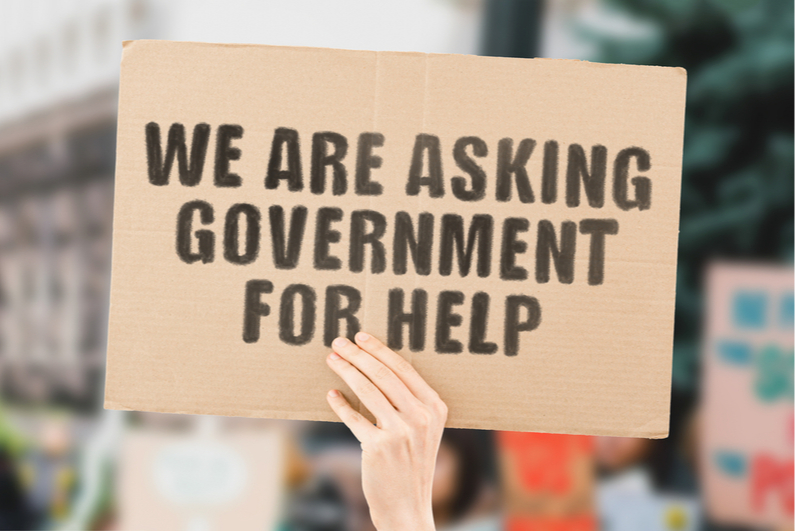 Economic fallout from pandemic still hurts
In his State of the Casinos online speech at the G2E 2020 conference Tuesday, American Gaming Association (AGA) president Bill Miller said the gaming industry needs urgent additional tax and regulatory relief from Congress as it tries to recover from COVID-19.
The AGA called for additional financial aid for casinos and their employees. In addition, the industry wants tax relief to help save gaming industry jobs, ease pandemic expenses, and help boost consumer travel.
The industry's national trade group called for urgent additional federal relief in a tweet on Tuesday:
Miller said gaming has never experienced a disruption like the pandemic, which cost US states over $2bn in lost tax revenue "over the first four months of the pandemic alone."
Although 90% of commercial and tribal casinos have re-opened their doors, they are operating at limited levels in order to combat the spread of COVID-19.
state budgets have been decimated by the pandemic"
"Gaming workers, their families, and the small businesses that depend on us have all been hit hard," Miller said. "And our states and communities are feeling it, too. In addition to COVID's impact on businesses, jobs, and the well-being of our families, friends and colleagues, state budgets have been decimated by the pandemic."
Turning the tide
During previous natural or man-made disasters, the federal government "explicitly excluded gaming from economic relief."
Miller added: "When other industries were offered a helping hand, gaming was given the cold shoulder."
The head of the national trade group highlighted the unity of the gaming community as a strength in its ability to break that pattern. As the pandemic exploded, industry policymakers and commentators demanded equal treatment from the Coronavirus Aid, Relief, and Economic Security (CARES) Act passed in March 2020.
"We made the case that gaming was a pillar of communities all across America. That our workers should be entitled to the same compassion as millions of others. That small businesses depending on gaming should not be allowed to fail," Miller said.
Breakthrough
In 2020, for the first time ever, gaming secured federal assistance to access critical capital, keep employees on the payroll, issue stabilization funds to tribal governments, and give direct economic support to gaming workers and their families.
we will never accept discriminatory treatment from Washington again"
"Now that we've broken through, we will never accept discriminatory treatment from Washington again," Miller said.
Casino
operators have also called for liability protection. Gaming businesses that adhere to public health guidelines should not be held liable in lawsuits brought by people who contract the virus, the AGA said.
The AGA added that it would push to help tribal nations that depend on gaming to sustain their communities. It also promised to continue to fight to ease regulatory burdens, such as "adjusting the slot tax reporting threshold and repealing the sports betting excise and head taxes."
Digital victories
What's more, the casinos, which have been long-time proponents of digital innovation, are now pushing for the switch to digital payment as a public health measure. The AGA underscored the massive strides the industry is making in digital, citing recently approved digital payment rules for casinos in Nevada and Pennsylvania.
"We anticipate movement soon in New Jersey, Indiana, and Iowa. And tribal casinos like Hard Rock and San Manuel are already successfully using digital payment technologies," Miller said.
Suppliers are also rapidly advancing innovative payments products. In July, Konami launched the industry's first field trial of cashless slot credit in Vegas. On October 26, Aristocrat Technologies partnered with Boyd Gaming to bring its cashless wagering digital wallet technology to the operator's Blue Chip Casino Resort Spa in Indiana. Digital wallet programs are also in the cards for Pennsylvania and Nevada.
it helps casinos follow the money, a key component of our anti-money laundering efforts"
Digital innovation not only curbs the spread of COVID-19, it also fast-tracks the modernization of gaming. The cascade effect of modernization is multidimensional, ushering in a new era of player convenience and responsible gaming, where players can fix budgets, closely monitor play, and limit playing time.
"And it helps casinos follow the money, a key component of our anti-money laundering efforts," Miller concluded.