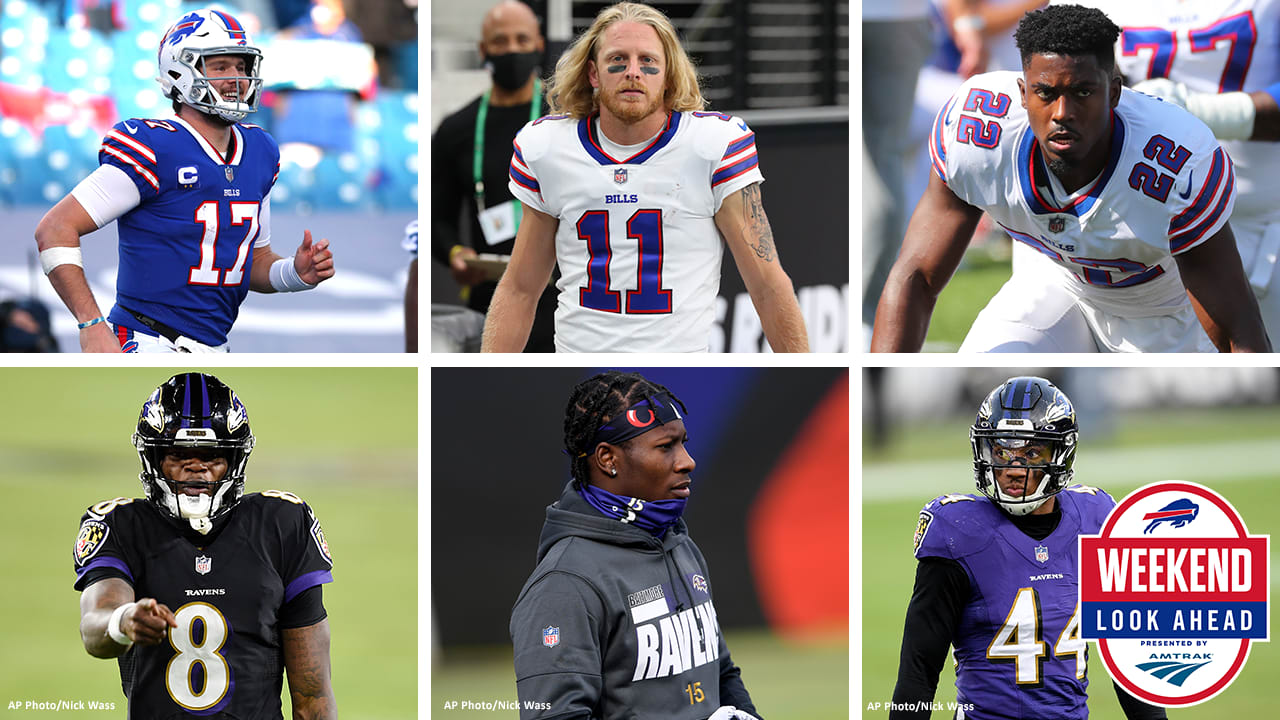 1. Strength vs. strength
In a game that will have many layers to it, there's no debating the headline battle in this Divisional Playoff. It's Buffalo's second-ranked scoring offense and Baltimore's second-ranked scoring defense.
The Bills put up their first 500-point season in team history with 501 points scored, while the Ravens allowed fewer than 19 points per game to their opponents.
Interestingly, the success of each team is rooted in each team's success rate on third down. Buffalo led the league when it came to moving the sticks, converting at a rate of almost 50 percent on third down (49.7%), while Baltimore's defense allowed a conversion rate of just 34 percent, second-best in the league.
Josh Allen, who reviewed his performance against the Ravens last year in Week 14, was critical a couple of what he called his "boneheaded plays." The Bills QB is looking to avoid negative plays against a defense of this caliber.
"This is a team where if they get momentum on their side they're scary," he said. "Obviously they've got quite a few big name players over there and they play their scheme extremely well. It's one of those games where you've got to capitalize on your opportunities to score. And you've got to hold onto the football and not make any mistakes and give them any easy ones."
The Bills third-ranked passing game will match its talent with the Ravens sixth-ranked pass defense.
"They've got guys on the perimeter that can cover at a high level," said head coach Sean McDermott. "They've invested a lot of capital in that position. I thought those guys did a really good job against us last year and it'll be a big challenge for us this year."
Ravens head coach John Harbaugh is concerned with defending the off-script plays that Allen routinely makes when he leaves the pocket.
"It's something that we work on (defensively) all the time, in terms of extending the coverage, extending the pass rush," said Harbaugh. "There's an effort of trying to keep him in there, but also, when he gets out, it's an effort rush and effort coverage. We have techniques for it that we teach our guys. We try to study their scramble patterns and make sure we understand them, so we can cover the guys when he gets out. Then it's just a matter of playing really hard and running. Hopefully, we'll be able to do a good job of that."
One statistic to note. Josh Allen posted a 7-1 record this season against top 10 scoring defenses (LAR, PIT, MIA (2), NE (2), KC, IND).